Proven by
your peers.
Belden Universal:  Enhancing Efficiency and Streamlining Operations with LYNQ
Universal Joint manufacturers needed a solution to address efficiency and optimisation for driving growth. They achieved highly automated and customised processes with daily scheduling and capacity monitoring through LYNQ while effectively managing their resources.
In Belden's daily operations, they faced challenges in efficiently managing machine capacity and coordinating daily scheduling, which impacted their resource utilisation.
To address these challenges, LYNQ MES was implemented, which has proven to be a valuable solution.
This solution has become an integral part of Benden's manufacturing process, allowing them to ensure the optimal utilisation of their resources and streamline their operations.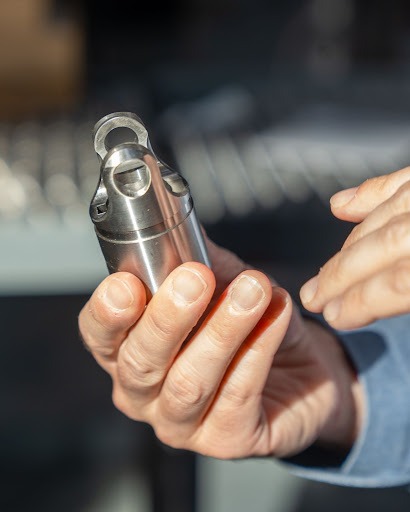 About Belden Universal
Belden Universal (Belden Tools, Inc.) is a leading manufacturer of high-quality special-purpose universal joints (also called Cardan joints), driveshaft assemblies and couplings made to customers' exact specifications. Cutting-edge, innovative manufacturing technologies and processes provide Belden with the flexibility to produce small batches and custom parts just as cost-effectively as high-volume standard universal joints. Belden Universal was established in 1997 and is headquartered in Hillside, IL, USA.
"We wholeheartedly recommend LYNQ to other businesses seeking assistance with daily scheduling and capacity management. LYNQ's software solutions have proven to be reliable, and their commitment to customer service is commendable."
Abilasha Nandakumar, Project & Operations Manager, Belden Universal
The Goal
Optimising machine capacity and daily scheduling, enhancing efficiency, reducing downtime, and ultimately increasing productivity and profitability. Streamline operations, enabling a sharper focus on growth and innovation.
Optimise resources utilisation
Manage machine capacity and daily scheduling
Collect data for reporting and optimising
Automate and schedule business processes
Key Benefits
Digitalisation – the company is now able to move away from manual and paper-based manufacturing management which saves time which in turn improves efficiency.
Visibility of planning and capacity – the process was admin and labour intensive, with limited reporting. They are now able to track each job electronically and have clear visibility of labour and machine capacity in real-time.
LYNQ MES has digitalised the entire process for Belden. Equipping them with control over their manufacturing operations and the data to be able to report back on and utilise time more efficiently.
Your industry.
Understood.
Unleash your potential.
One solution for effective
resource management.
"*" oznacza pola wymagane